Just think about it for a moment...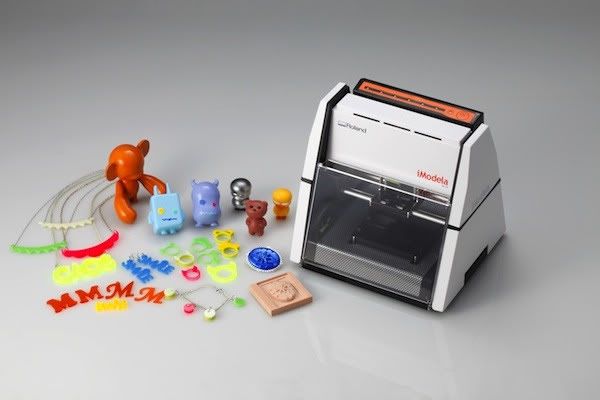 From Roland's press release:
Roland's New 3D Hobby Milling Machine Provides an Affordable Production Tool for Craft and Hobby Enthusiasts

iModela Produces Miniatures, Models, Jewelry, Accessories and Craft Embellishments from Modeling Wax, Foam, Balsa Wood and Plastic

"iModela is a completely new concept – a digital hobby mill designed to support a range of unique creative pursuits, from miniatures and model railroading to jewelry design and craft projects," said Brian Brooks, product manager for Roland DGA Corp. "The applications for this innovative technology are endless, and we can't wait to see what our customers will produce with it."

With iModela, 3D modelers and hobby enthusiasts can easily and accurately create and embellish a wide range of projects by producing 3D shapes, reliefs, textures and patterns from modeling wax, foam, balsa wood and plastic materials. With a milling area of 3.39 inches wide by 2.17 inches in length and 1.02 inches in height, iModela is the perfect tool for small-scale creative projects.
This baby will set you back $899, but it'll elevate you from "solo" to "independent" in an instant!
You could order your miniatures from yourself
!
Odds are it will also take you from "married" to "divorced" just as quickly.
Still, it would be neat to have a little machine that could make the miniatures I wanted...
For more, go
HERE
.